The calm before the storm
17 February 2023 Biryusa, recap
Biryusa Krasnoyarsk 8 KRS Shenzhen 1 (2-0, 5-1, 1-0)
When the rules changed and the Lady Dragons learned that they would be entering this year's playoffs, things changed. As Kaitlyn Tougas pointed out in a recent interview with the WHL's website, almost overnight the regular season ceased to be of much significance. Instead of being the main show, it turned into the warm-up act.
As a result, jostling for position in the closing weeks of the season takes on a secondary role. It's wrong to say that results no longer matter – of course they do, that's why we keep score – but it's important to use the last few games to try out different ideas. When the playoffs start next month, it's useful to have some new tactics and now is the time to try them out.
Of course, the thing with experiments is that they don't always work perfectly. Indeed, experience suggests that we learn more when things go wrong than we do when everything goes as we hoped and expected. From that point of view, our opening game in Krasnoyarsk was rich in teachable moments even if it fell far short of bringing a satisfactory result on the day.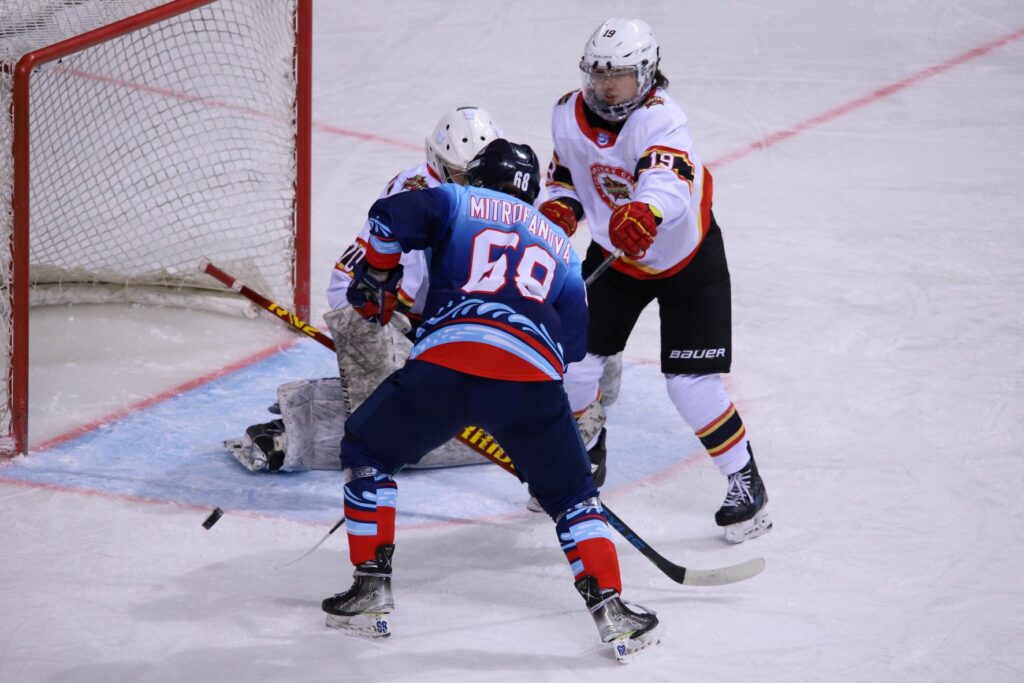 And there were a couple of positives. Wang Yuqing played out the second half of the game in goal and put in a solid performance against powerful, dominant opposition. She allowed just three goals, helping to keep the scoreline somewhat respectable after Biryusa threatened to rack up a huge tally in a runaway second period. In the third period, she allowed just one goal from 16 shots against a prolific offense. That's an encouraging sign ahead of the playoffs. It also bodes well for Wang's prospects in April's World Championship campaign when she will get to play competitive hockey in China for the first time since the start of the pandemic (since the spring of 2020, the only tournament play in the People's Republic came at the Beijing Olympics, where Wang was an unused back-up goalie).
Additionally, it's worth noting that the KRS power play did well in this game. Despite having few opportunities to generate offense over the course of the 60 minutes, our first chance to deploy our special teams brought our only goal. That went to Tougas, who remains our leading scorer this season with 45 (23+22) points. Kaitlyn is also third in goals in the entire league, an impressive return in an often-challenging campaign for the Dragons. Assists came from Irina Tsatsyna and Hannah Miller. Tsatsyna moves up to seventh for points among defenders in the league, while Miller joins Ryleigh Houston on 39 points for the season. Those two are level ninth for scoring in the Women's Hockey League.
However, on the day, Biryusa proved far stronger. Hat-tricks from Karina Verkhovtseva and Viktoria Burdukova led the scoring. At the other end, Daria Gredzen proved solid in the home net, beaten just once by Tougas' power play tally. It's no accident that the Siberian team is enjoying its best ever season in this league.
The second meeting of our trip to Krasnoyarsk is on Saturday, and brings an end to a busy week of four road games in six days. After that, it's back to Moscow Region for our final games of the regular season and a repeat of last season's grand finale against Tornado in Dmitrov.