Chinese teen star on the scoresheet
21 February 2023 recap, Tornado
Tornado Dmitrov 7 KRS Shenzhen 3 (1-1, 3-1, 3-1)
The Lady Dragons are playing their final games of the regular season this week. Both are against Tornado, the team we faced in last year's grand final. This term, though, things have been a bit different for both clubs. For a time, it seemed that neither of last year's finalists would be involved in the 2023 playoffs. However, in early February the league decided to extend the post season, inviting eight teams to compete through three rounds of playoff hockey.
Reprieved, Tornado is set to finish fifth in the regular season and already knows it will play Torpedo in the first round. The Dragons, meanwhile, still have an uncertain fate. Currently sixth in the standings, that would set up a series against Dynamo Neva. However, it's possible that Belye Medveditsy could overtake us, which would mean a quarter-final pairing against Biryusa.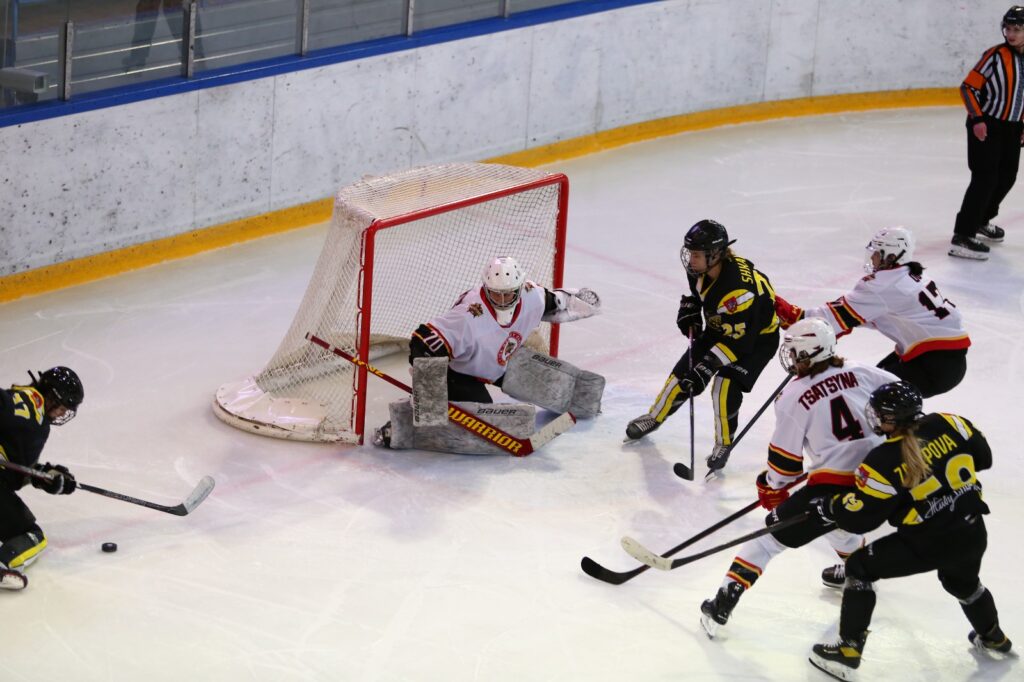 In addition, we're continuing our efforts to prepare China's national team for World Championship action. In that context, seeing 16-year-old Wang Jiaxin on the scoresheet again is hugely encouraging. The youngster is playing her first season at this level and has yet to feature in international play at any level. However, the experience she is garnering in the Women's Hockey League can only help her progress. Today she potted her third goal of the season, showing great awareness and composure to collect a loose puck on the slot and pick her spot low to Alisa Mashkova's right after good work from Wen Lu.
That goal tied the game at the end of the first period, cancelling out Tornado's power play marker midway through the session. And the early stages of the middle frame were very even: at the midway stage, the shot count read 4-3 in Tornado's favor and it was clear that the next goal would likely prove crucial.
Unfortunately for us, the game-breaking play went to the home team. To make matters worse, Tornado lived up to its name with a whirlwind double from Darya Kuznetsova and Alina Ichayeva to open a 3-1 lead. Our girls found a quick response when Hannah Miller converted a power play, and Mi Le's 23rd goal of the season got us back to 2-3. However, the momentum was still with the host and a fourth goal before the intermission left us with too much to do in the final frame.
The battle was not over. Ryleigh Houston set up leading scorer Kaitlyn Tougas to make it 3-4 in the 45th minute. But when Alexandra Nesterova got her second of the day, the lead was too great to bridge. A frustrating game got worse when Tornado added two goals in the 59th minute, giving the final score a flattering look.
The teams meet again tomorrow, with KRS looking to continue its recent trend of following defeats with greatly improved performances in the second encounter of a back-to-back.